Day 1 :
Quantum Science | Quantum States | Quantum Field Theory | Theory of Everything: String Theory | Flow of Time | Quantum Physics and the Universe
Location: v.Kleist
Chair
Ozhigov Yuri Igorevich
Moscow State University, Russia
Co-Chair
Eli Pollak
Weizmann Institute of Science, Israel
Session Introduction
NIST, USA
Time : 12:35-13:00

Biography:
David P Pappas is a Research (project leader) at NIST including quantum bit coherence improvements and magnetic sensors. He has his research interest in the
area of quantum computing. Dr. David Pappas has over 75 publications.
Abstract:
In this presentation, we report the observation of Electromagnetically induced transparency (EIT) in a superconducting circuit system using strictly single-photon processes and polariton states in the nesting regime. EIT originates from quantum interference in an atomic three-level system. To achieve this, we first drive the dressed cavity-qubit states of a two-dimensional circuit QED system. This generates a set of polariton states. With proper tuning, we achieve the nesting regime, defined by the regime where the first two levels of the Jaynes-Cummings ladder bracket the drive frequency. The lowest three energy levels of the polariton states are utilized to form the $Lambda$-type system. EIT is observed and verified by Akaike's information criterion based testing. Negative group velocities up to $-0.52pm0.09$~km/s are obtained based on the dispersion relation in the EIT transmission spectrum. This results in a versatile, on-chip quantum-optics platform using tunable polaritons.
---
University of Sussex, UK
Time : 13:00-13:25

Biography:
Hazel Cox is a Senior Lecturer in Chemistry at the University of Sussex. Her first degree is in Mathematics and for her PhD she used Computer Algebra to solve the Schrodinger equation for three particle systems. Her research interests involve using quantum chemistry to determine the underlying chemical and physical properties responsible for the structure, reactivity and spectroscopy of metal-ligand complexes and to probe the boundaries of current methodologies by exploring the fundamental interactions in few particle Coulomb systems.
Abstract:
High accuracy, non-relativistic, calculations are used to study the electronic and nuclear motion in the ground state of threeparticle atomic and molecular systems using a series solution method with a triple orthogonal Laguerre-based wavefunction. This method is adapted to calculate, in a single variational calculation, the critical mass of a third particle required for stable binding to a two-particle system and the critical nuclear charge for binding of two-electrons and, in part, to calculate high-precision Hartree- Fock energies and expectation values. Accurate determination of fully correlated electron densities is important for those involved in developing correlation functionals for density functional theory (DFT). The correlated motion of electrons, including at low nuclear charge Z, is quantified using radial and angular densities and the Lowdin definition of electron correlation. Results confirm the presence of a secondary Coulomb hole for helium, and results for the anionic systems H- and the critical nuclear charge system, indicate that only a primary Coulomb hole exists. In mainstream quantum chemistry, it is usual to treat molecules within the Born- Oppenheimer approximation, a molecular structure is assumed and the equilibrium structure corresponds to a local minimum structure on a potential energy surface. In the present work, no such assumptions are made and atoms and molecules are treated on an equal footing as few-particle quantum systems. Results will be presented demonstrating that the nuclear motion in diatomic ions is strongly correlated; by evaluating the particle density at the centre of mass, it is shown that the spatial distribution/localization of the like-charged particles depends on the relative masses of the nuclei rather than just their absolute mass and that molecular structure arises naturally from the analysis of the all-particle wavefunction.
Figure: Centre of mass particle density plot for μDT+
---
Break:
Conference Group Photo
Lunch @ Restaurant Theodor's 13:25-14:25
Moscow Institute of Physics and Technology, Russia
Time : 14:25-14:50

Biography:
Aleksey V Ilyin graduated from the Department of Quantum Electronics (1976) in Moscow Institute of Physics and Technology (MIPT), and received PhD degree in Physics and Mathematics from the Department of General Physics of MIPT (1979). He was engaged as an Associate Professor of Physics at the Orenburg Polytechnic Institute and Moscow Institute of Physics and Technology, and took part in various research projects and academic activities. His current academic rank is an Associate Professor of Physics. His scientific interests include waveguide lasers, nuclear magnetic resonance, nondestructive testing, computer-aided learning, quantum optics, quantum statistics, and foundations of quantum physics.
Abstract:
It is proven within the Bose-Einstein statistics that the blackbody radiation contains photon clusters along with single photons. The existence of photon clusters in blackbody radiation is shown to be an inevitable consequence of the fact that the Bose-Einstein statistics is a special case of Compound Poisson Distribution. This mathematical fact means that the BE statistics describes random events of two different types: elementary events and composite events, each composite event consisting of a random number of elementary events. In the case of photon statistics, an elementary event may only be the registration of a single photon by an ideal detector. Then a composite event will be a simultaneous registration of several photons, i.e. of a photon cluster. In this work, statistics of photon clusters and probability that a photon cluster contains N photons are found versus radiation frequency and temperature. Spectra of photon-cluster radiation in a blackbody cavity are calculated for arbitrary cluster ranks. Derivation of the Planck's radiation law is discussed in view of the existence of photon clusters in blackbody radiation. Finally, we analyze some properties of photon clusters. It is proven that the behavior of photon cluster field is incompatible with the Maxwell's equations for electromagnetic radiation. Therefore, a photon cluster field cannot obey the Maxwell's equations. A decades-long search for suitable equations carried out by many researchers is reviewed. Strong arguments are presented in favor of the conclusion that a 2-photon cluster field is a rank-2 tensor field that must obey the Einstein field equations of general relativity. For that reason, a 2 photon cluster field must propagate as if it were an optical-frequency gravitational wave.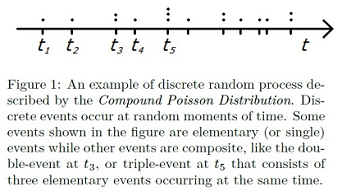 ---
Université Grenoble-Alpes, France
Time : 14:50-15:15

Biography:
Wiebke Guichard is a Professor at University Grenoble Alpes. During her PhD in the low temperature laboratory CRTBT/CNRS in Grenoble, she realized the first phase-sensitive measurement of a ferromagnetic hybrid π-junction. Her Postdoc research at KTH in the group of David Haviland, dealt with Bloch oscillations both in a single junction and in a Cooper pair transistor (CPT), coupled to a highly resistive environment consisting of SQUID arrays. Since September 2004, she is a working in the Superconducting Quantum Circuit group in the Neel Institute in Grenoble together with Olivier Buisson and Nicolas Roch. She worked at the beginning on a coupled qubit-circuit between a phase-qubit and a charge qubit. Since 2008, she is working on quantum dynamics in Josephson junction chains and
currently she is supervising a project on non-linear effects in Josephson junction chains.
Abstract:
I will present our microwave transmission measurements on propagation modes in Josephson junction chains containing several hundreds of junctions. After some preliminary measurements we have done a more systematic measurement in an improved measurement set-up that I will present. Some of the chains have been embedded into the microwave strip line, while others have been coupled capacitively to it. The latter configuration enables a study of the internal quality factor of the chain while the first one is more suited to study quantitatively the Kerr effects occurring between different modes in the chain. The experimental dispersion curve of this meta- material fits well the theoretical prediction. We measured the Self- and Cross Kerr effects by two-tone spectroscopy measurements for the first 8 modes of the chain and compare them to theory. Secondly, I will show our recent results on the realization of a fluxonium qubit. I will discuss spectroscopy measurements and measurements of the relaxation and decoherence time of this qubit. At the end I will discuss future experiments with fluxonium type devices.
Figure: A fluxonium qubit fabricated at the Néel Institute Grenoble
---
Moscow State University of Lomonosov, Russia
Institute of Physics and Technology - RAS, Russia
Time : 15:15-15:40

Biography:
Yuri I Ozhigov was educated in Moscow State University of Lomonosov – MSU (Faculty of Mechanics and Mathematics in 1979) and obtained PhD degree in Algebra in 1982. He worked as Researcher in IT of building industry, then was Assistant Professor and Associate Professor in Moscow Textile Institute and Moscow Institute of Instruments and Tools (STANKIN). In 2000, he is leading Researcher in Institute of Physics and Technology of Russian Academy of Sciences (FTIAN). He obtained Doctor of Science degree in Theoretical Physics. From 2001, he is Full Professor of MSU (Faculty of Computational Mathematics and Cybernetics - VMK).
Abstract:
We consider quantum effects in the conductivity of atomic excitation energy through the chains of optical cavities with two-level atomic ensembles inside in the presence of dephasing noise. Computer simulation of the process was fulfilled by quantum master equation in the framework of Jaynes-Cummings and Tavis-Cummings-Hubbard models with RWA approximation. We reproduce the effects DAT (dephasing assisted transport) and quantum bottleneck and established the nontrivial connections between them. Darkness and semi-darkness of atomic ensembles and their influence to the conductivity is also discussed.
---
Royal Holloway University of London, UK
Moscow Institute of Physics and Technology, Russia
Time : 15:40-16:05

Biography:
Vladimir N Antonov has his expertise in Solid State Nanophysics. He is one of scientists who made a breakthrough in experiments on quantum phenomena in low dimensional hybrid nanostructures, like Andreev interferometer, ferromagnetic/superconducting systems. A single photon terahertz detector based on semiconductors quantum dot developed in collaboration with Profs. Komiyama and Astafiev keeps a record sensitivity and it is used in a number of applications. A recent activity in superconducting quantum circuitry, superconducting resonators of high quality factors, and nanomagnetics is a subject of a number of publications in high ranked journals. He is also involved in development of the technology of high power diode laser for communications as an expert in nanofabrication.
Abstract:
Superconducting quantum systems- artificial atoms are building blocks of novel on-chip quantum electronics, which utilize the quantum nature of electromagnetic waves. Particularly, single atoms can create and reveal quantized light states beyond classical statistics. In this work we demonstrate a novel fundamental physical phenomenon, the Quantum Wave Mixing (QWM), which is attainable only in the systems where light-matter interaction is arranged between an individual photons and a single atom. QWM reveals itself as an elastic scattering of coherent classical and non-classical photonic states of electromagnetic waves on a single artificial atom in a 1D space. We demonstrate two regimes of QWM, comprising different degrees of "quantumness". The most spectacular one is QWM with non-classical coherent states, exhibiting spectra of a finite number of narrow coherent emission peaks. The spectrum is a fingerprint of interacting photon states, where the number of positive frequency peaks (due to stimulated emission) always exceeds by one the negative ones (due to absorption). We also study four- and higher-order wave mixing of classical coherent waves on the artificial atom. In this case the time dynamics of the peaks exhibits a series of Bessel-function quantum oscillations with orders determined by the number of interacting photons.
Figure: a) A false colored SEM image of the device a superconducting loop with four Josephson junctions, behaving as an artificial atom, is embedded into a transmission line and strongly interacts with propagating electromagnetic waves. b) Four-wave mixing processes resulting in the single-phoon field creation at ω3=2ω+-ω-. In classical mixing, the process operators a+a*-a+b+3 come in pair with the symmetric one a-a*+a-b+3. In the mixing with non-classical states, the time symmetry is broken resulting in the asymmetric spectrum. c) Schematic representation of QWM with non-classical coherent states. Two sequential pulses of ω+. Single-photon, Nph = 1, state |β>- can only create a peak at ω3=2ω+-ω-. Two photon, Nph = 2, coherent state |γ>- results in creation of an additional; peak at 3ω+-2ω-. because not more than two photons can be emitted. An additional left-hand-side peak appears at 2ω--ω+ in this case.
---
Break:
Networking and Refreshments @ Foyer 16:05-16:25
Bar Ilan University, Israel
Time : 16:25-16:50

Biography:
Aviad Frydman is an associate professor at the Department of Physics, Bar Ilan University, Israel. He completed his PhD for the thesis "Quantum Mechanical Tunneling in the Presence of Intermediate States." in the year 1996 from Hebrew University of Jerusalem.
Abstract:
The superconductor-insulator transition (SIT) is a prototype of a quantum phase transition which is very versatile experimentally: varying a non-thermal tuning parameter such as disorder, thickness, composition, magnetic field or gate-voltage causes the system to switch from a superconductor to an insulator at zero temperature. Unlike their classic counterparts, quantum phase transitions are governed by quantum rather than thermal fluctuations at low temperatures. The direct experimental study of such fluctuations close to the SIT is rather challenging. So far research has mainly concentrated on DC resistivity based measurements such as transport and magnetoresistance and on global and local tunneling spectroscopy. These cannot provide explicit information on the critical behavior through the transition. In my talk, I will describe two experimental efforts designed to measure signatures of quantum fluctuations close to quantum criticality. The first experiment utilizes a unique, highly sensitive, setup to measure the specific heat of ultrathin Pb films through the SIT. The specific heat is found to increase considerably as the sample is pushed towards the SIT thus signaling quantum criticality. The second experiment is a scanning squid measurement able to probe local susceptibility in TiNbN films close to the quantum transition. These studies reveal electronic superconducting granularity which fluctuates in time and space at temperatures well below Tc. The temperature regime of these fluctuations grows as the SIT is approached indicating their quantum nature. I will discuss the significance of these results and their contribution to understanding the electronic processes in the vicinity of the quantum phase transition.
---
CEO and Founder of Qbit Films, Germany
Time : 16:50-17:15
Biography:
Tina Matzat was born into communist Germany in November 1985. After graduating from high school she moved to Berlin in 2005 to study Information Science in Potsdam. In the next couple of years she worked as an intern and project manager in Berliner start ups, ending up being an international conference manager at IQPC. She quit this kind of career to start writing at the age of 26, finished her first novel with 29 and since then works on the script for the Sci-Fi film "3025". In the meantime she is working on short films as a writer, director and producer via her own company Qbit Films.
Abstract:
The main problem the protagonists in the science fiction film "3025" are facing is the same that AI researchers are facing which is also the main problem of system theory. Would it be possible to create / exist outside the box? So the idea of free will and the power of consciousness are the main themes. After all, in a system where consciousness creates matter, everything that is thinkable is possible and the system (the human) should be able to emancipate from its original source. As a basic for this futuristic world the film offers various theoretical explanations to questions about the beginning of our universe and time itself, humanity's origin and purpose, the nature and fabric of our reality, time travel, teleportation, energetic perception, the micro- and macrocosm, gravity and quantum entanglement – inspired by (meta)physics and quantum sciences.
---
University of Liverpool, UK
Time : 17:15-17:40

Biography:
John Owen Roberts has been an Open University Science Tutor for 30 years having attended Rutherford-Appleton Lab and CERN as a summer school student. He has been a Freelance Tutor of Maths, Physics and Chemistry for many years and wrote the book "Those Infinities and the Periodic Table" over a period of 5 years from an idea in December 2010.
Abstract:
The patterns of stable quantum states in the Periodic Table are inverted and extended to infinity in both directions to accommodate spatial variation relative to the nucleus. The upper end leads to a cut off point for white matter. The lower end represents quantum states in plasma. At 10-15 m to 10-20 m the interaction between weak strong and gravity forces results in suitable boundary conditions for the production of elementary particles. Chemical classification of the elements requires convergence of chemical properties and quantum states. By defining Group Number as the maximum number of electrons in any one shell, Hydrogen and Helium are moved to the first set of 2(1)2 states first proposed by Janet. The atomic numbers are adjusted and mass number removed as it is an average of isotopes of each element produced in every supernova. This produces the Roberts Janet Nuclear Periodic Table which proposes two zero states, a cut off and start point, of the electric field in attractive then repulsive modes. By symmetry of these fields energy states emerge in plasma with the counter intuitive property that the nearer the nucleus the greater the number of energy states. Fusion results and the consequential recycling implies a more rapid collapse than supernovae given sufficient energy density that could create an as yet unobserved interaction at 10-50 m to 10-65 m between the strong and gravity forces. String theory and extra dimensions may be required to explain such mechanisms and multiverses.
---
University of Sussex, UK
Time : 17:40-18:05

Biography:
Adam Baskerville is a PhD student at the University of Sussex working on the quantum mechanical three body problem under the supervision of Dr Hazel Cox.
Abstract:
Electronically excited states are vital for the analysis of spectroscopic properties. However, usually theoretical methods assume that nuclei are infinitely heavy. Recently we have shown that it is possible to calculate high accuracy, non-relativistic excited S state energies and wavefunctions for three particle systems using a series solution methodology. In this talk, details of the theory and implementation will be described and the latest results presented. This builds upon our previous work for the ground state problem which uses a series solution method utilising a triple orthogonal Laguerre polynomial wavefunction to investigate the bound state properties of the ground state of three-particle atoms and molecules. The excited state implementation is based on the work of Pekeris, however in the present work the effects of nuclear motion are explicitly included. It is found, contrary to the matrices for the ground state problem, that the matrices become denser in the excited state formulism. Up to three non-linear variational parameters can be used to improve the rate of convergence, and the quality of the wavefunctions is assessed using various exact conditions and identities.
The content in this talk highlights the versatility of using the series solution method to solve a non-separable Schrodinger equation, and how a Laguerre-based wavefunction captures the physics of excited states. Furthermore, this method could potentially be used to probe highly excited Rydberg states which have recently been proposed as a possible logic gate in quantum computing applications.
Figure: Comparison of the secular equation for the ground state problem (left) vs. the excited state problem (right). White = zero elements, black = non-zero elements.
---